Save $100 over purchasing each product in the system separately

---

"This system doesn't just light up your horse like a Christmas tree, it makes it obvious to drivers and other road users that it IS a horse. And that makes all the difference in the world."
Christine Williams
"It is just an amazing set of lights."
Check out customer Sharon Ziegler's video review of the HorseViz360 Light System:

The light system that instantly shows you're on a horse...
---
Because being seen is a lifesaver
---
When other road users don't just see lights, but immediately see those lights are on a horse, it gives time to react safely.
The tail light illuminates the horse's tail, moving with it. Frhe browband shows the movement of your horse's head in relation to the breastplate. Together, they light the biomechanics which show other road users this is a horse.
Accidents are more likely riding horseback than riding a motorcycle. Cut those risks with HorseViz360TM today.
Comfortable for horse and rider
---
Featuring ergonomic velcro and well-designed attachment points, every aspect of the HorseViz360TM lights is tailored to ensure the horse's comfort and rider's ease of use.
Eye-catching for traffic from any direction, the lights don't alarm the horse wearing them.
They also come with different modes, so you can choose between solid light, rapid flash or slow flash.
Amazing looks, brilliant fun
---
Let's face it, the HorseViz360TM light system isn't just brilliant for safety, it's great fun, too.
It's going to look fantastic on your horse whether you're out on roads and trails or whether you're at a rodeo, fairground or parade.
It also makes the ideal gift for horse-owning friends.
Ensures other road users see you at night
Instantly shows you're riding a horse
Maximises visibility from all angles
Looks amazing wherever you're riding
Easy to fit & comfortable for your horse
The HorseViz360 Light System is built to last
Save $100 over purchasing each item in the system separately

---

"I never ride at night now without these lights. They look cool, they're great for safety, they don't spook my horse, and they're really robust."
Gemma Dean
---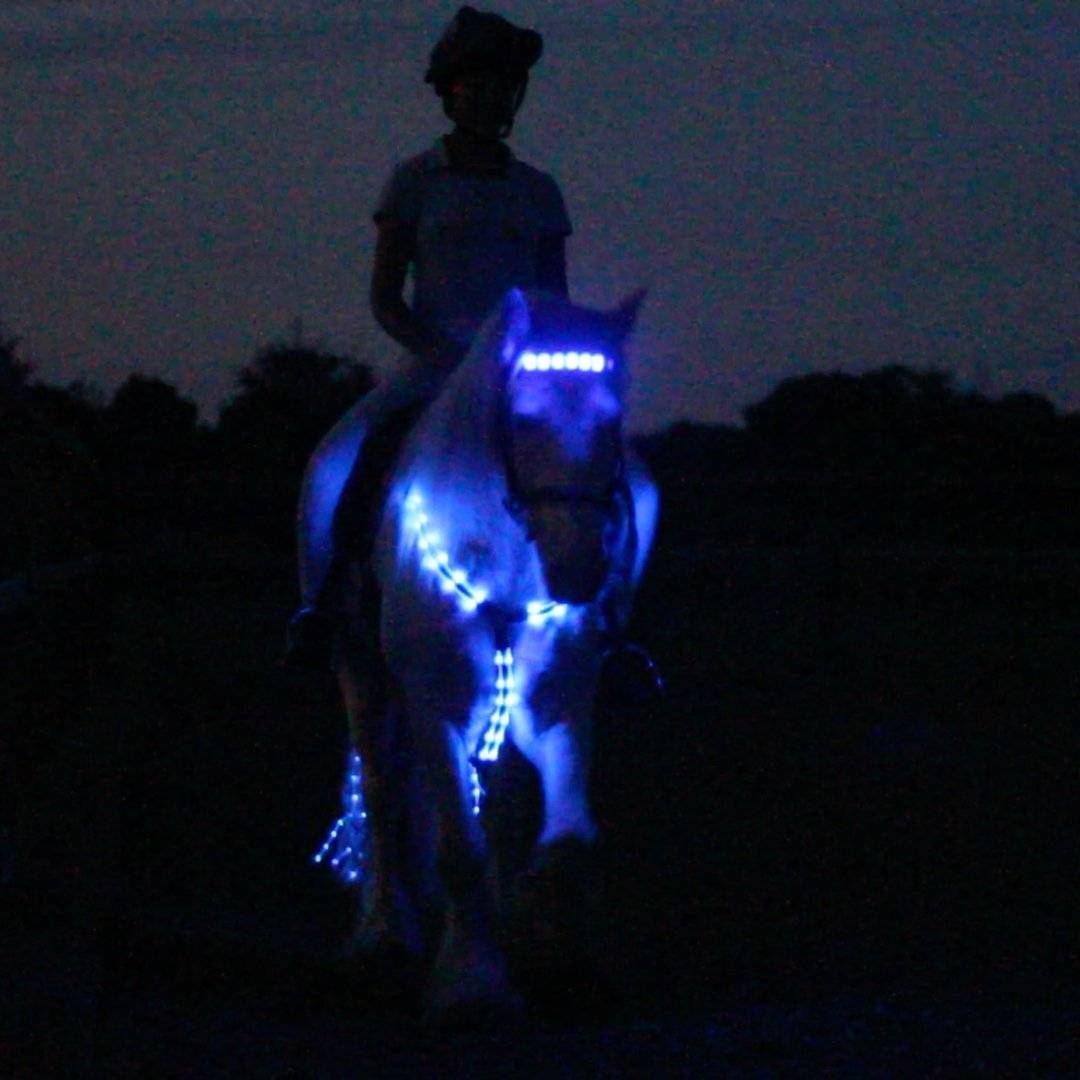 All products in the HorseViz360TM Light System feature three settings - solid light, rapid flash or slow flash.
Robustly constructed using polyester webbing, the breastplate has a line of LED lights on each strap. Also made using high-quality polyester, the browband measures approximately 34cm and features a bright reflective strip with a single row of super-bright LEDs. Each tail lights unit features five 100cm LED strands.
The LED breastplate and LED browband run on CR2032 button batteries, with a normal continuous runtime of 60-80 hours. The tail lights use a USB-rechargeable 120 Ma polymer lithium battery, with a run-time of approximately three hours when set to solid light.
These 3 products form the HorseViz360 Light System
Save an EXTRA 50% when you buy the full system (while supplies last)
---
---
---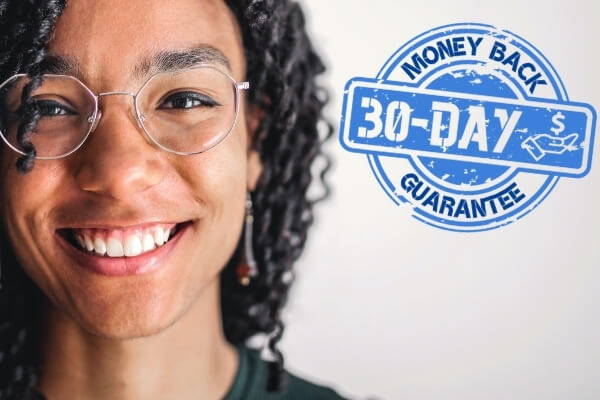 We're so confident that you'll love our products, we back them with a rock solid 30-day money-back guarantee.
Buy today and enjoy our 30-day money-back guarantee completely risk-free. Just follow our money-back guarantee protocol for a full refund.
---
Save $100 over purchasing each product in the system separately

---

"This system doesn't just light up your horse like a Christmas tree, it makes it obvious to drivers and other road users that it IS a horse. And that makes all the difference in the world."
Christine Williams
Written by
an anonymous user
on
Customer Reviews
based on reviews
There are no customer reviews yet.
Thank you for submitting your review. Once it is approved, your review will show up in the list of reviews.
Submitting your review failed. Please try again.
---
---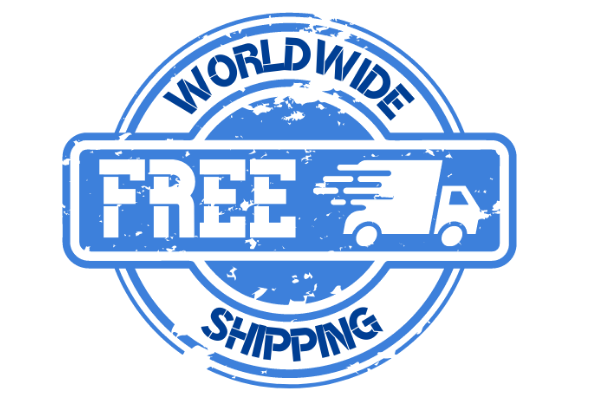 * We provide Free Worldwide Shipping
* Due to high demand, please allow 3-5 days for order handling
* The pandemic may cause shipping delays in some locations, but wherever you are, we will get your order to you as fast as possible.